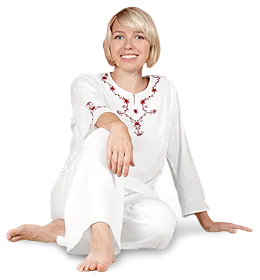 Welcome to the new patient center for Fredericksburg Wellness Center!
We understand that arriving at a chiropractic office for the first time can be nerve racking. If you've never experienced chiropractic care before, you may not know what to expect when you come to our Spotsylvania chiropractic office for the first time. Filling out paperwork, learning new faces, and getting to know your way around the office can be an overwhelming experience.
That's why at Fredericksburg Wellness Center our aim is to remove any unnecessary stress or tension and make you feel comfortable during your visit with our chiropractor.
In this area of the website, you will be able to take care of the items necessary for your chiropractic/acupuncture visit prior to arriving, in the comfort of your own home. If you have any questions at any time, please don't hesitate to contact our Spotsylvania chiropractic office at 540-891-9191!
Consultation
You can expect to have a conversation with one of our doctors about what's bothering you. If you are undecided about whether you want chiropractic or acupuncture treatments, the doctor will discuss with you the benefits of each and help you decide which treatment would be best suited for your condition.
History and Examination
To help determine what the cause of your problem is, the doctor will ask you in depth questions about your condition, any symptoms you are experiencing, and about any relevant past injuries or medical history. Next, an exam of your spine and the surrounding structures will give the doctor more information on how to help you.
X-rays
Your specific condition may require us to take x-rays to rule out more serious conditions and to assist us in developing the most effective care plan for you.
Treatment
We know you want to start feeling better as soon as possible, so we will usually recommend some form of therapy (done in our office) to start the healing process on this first visit. Of course, we won't do anything without talking to you about it first and explaining what we are going to do. Most people will receive their first chiropractic adjustment on the second visit, as the first visit is used to gather information about your condition. After careful study of any x-rays taken, the doctors will review your history and examination to determine what is the best course of treatment for your condition. Acupuncture treatments are started on the first visit, after a complete history and examination.
Home Instructions
Prior to leaving the office on your first visit, you may be given instructions for procedures to be done at home. This may include ice or heat applications, avoidance of certain activities or positions, as well as home exercises and/or stretches. Nutritional supplements that can assist in the healing process may also be prescribed at this time.
Report of Findings Visit
If you are receiving chiropractic care, your second visit is called the "Report of Findings". This is when the doctor will review your x-rays with you, explain treatment options and answer any questions you have at that time. This is the time when most people will receive their first chiropractic adjustment. If we feel we cannot help you, we will recommend you to some of the top doctors in our area who specialize in the care you need.