Welcome to Fredericksburg Wellness Center
Your Spotsylvania Chiropractor
Offering the Healthy Approach
Fredericksburg Wellness Center is a staple in the Spotsylvania/Fredericksburg chiropractic community, and for over 25 years, our focus has been to improve the health and well-being for people throughout the community.
We specialize in providing safe, high quality care to help heal the body naturally by assisting the body's own intuitive healing powers to work. We take the time to listen to our patients and our holistic treatment approach allows us to employ a variety of treatment options, including:

Chiropractic care
Acupuncture treatments
Therapeutic massage
High quality nutritional supplements
Standard Process Detoxification and Purification Plan
If you're dealing with an injury, trying to eradicate pain, or just want to come in for a check-up and routine correction or wellness care, we can provide the care you're looking for.
We recognize that health is an inherent state of well-being in mind, body, and spirit. Our role is to increase your overall healthy and well-being through chiropractic and acupuncture care.
Our passion is to share and celebrate in the healing journey of every individual who chooses to be lovingly served by us in a positive and caring atmosphere
.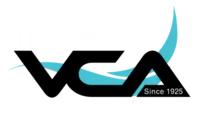 Dr. Briana Linton
Spotsylvania Chiropractor | Fredericksburg Wellness Center | 540-891-9191
10411 Courthouse Rd, Suite B
Spotsylvania, VA 22553